The classic Swan passionate all together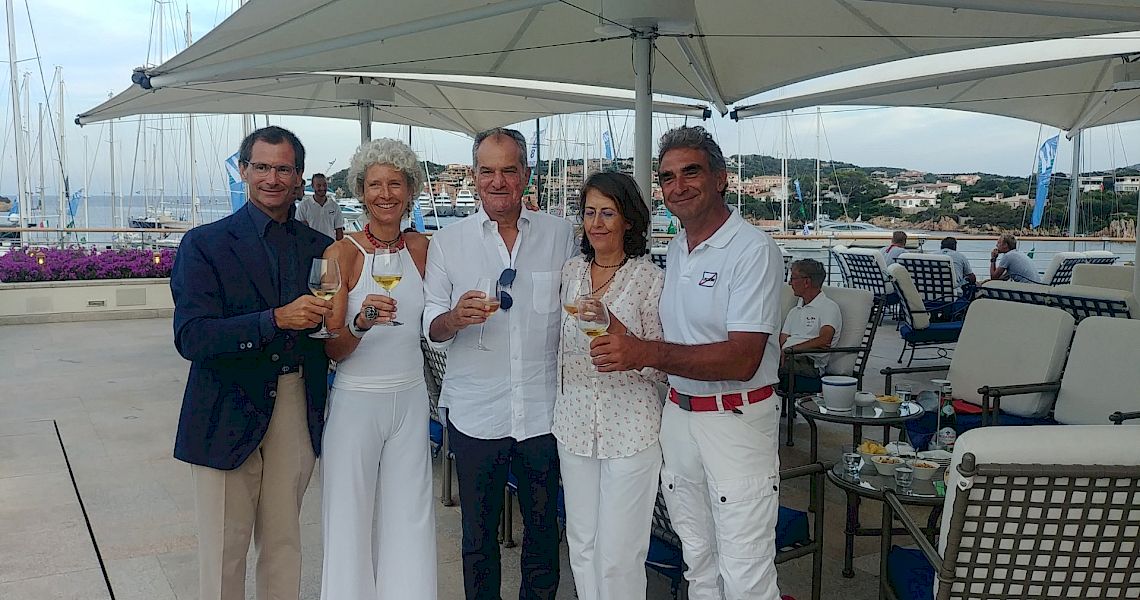 The first cocktail for the Swan Classic by Frers Association, while waiting the Swan Cup.
Founder and President of the Swan Classic by Frers Mrs Marietta Strasoldo welcomed Leonardo Ferragamo and Matteo Salamon founder of the Sparkman & Stehens Classic Swan on the terrace of the Yacht Club Costa Smeralda.
Visit the site dedicated to the Sparkman & Stephens boats
https://www.classicswan.org/
From left Matteo Salamon, Marietta Strasoldo, Leonardo Ferragamo, Giulia Salamon, Riccardo Genghini.
Published: Friday 21 September 2018