Swan Cup planned from 9 to 16 September in Porto Cervo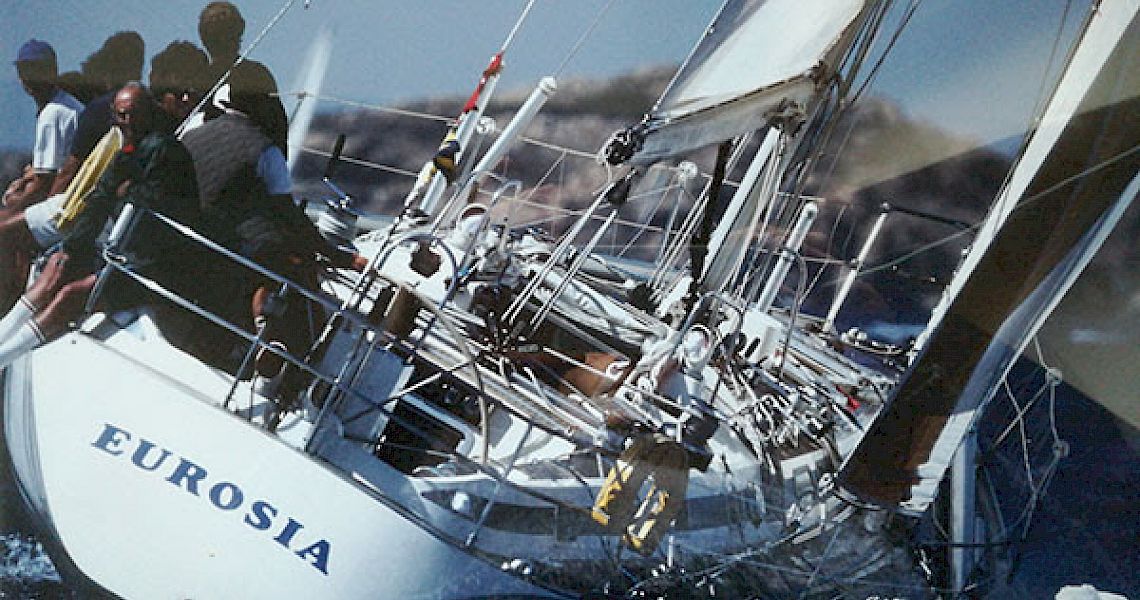 The biennial Rolex Swan Cup returns in 2018, an event that celebrates the longstanding partnership between the title sponsor Rolex, the Nautor's Swan shipyard and the Yacht Club Costa Smeralda, organizer of the event.
The regatta attracts a large fleet of yachts that span the entire history of the nautor's Swan family. The most recent 2016 edition saw a record number of boats, more than 120, enrol in the regatta. Helmed by international sailing rockstars, the "swans of the sea" will compete from 9th to 16th September against the unqiue backdrop of the archipelago of the La Maddalena, alternating battles at sea with exclusive social events ashore.
This will be the first Swan Cup for the Swan Classic by Frers yachts. We have to remember that one of the protagonists of this beautiful history and one of the most impressive Frers' designs, the Swan 46 Eurosia, is a model that lasted around 20 years and is a three-time winner of the traditional, monobrand regatta. Three main elements contribute to Eurosias's three wins at the Rolex Swan Cup in 1990, 1992 and 1996: owner Loris Vaccari's passion for the sea, the sport of sailing and Nautor's Swan yachts; the meticulous attention to preparing the yacht for racing and developing optimization measures by Mr Vaccari's sons, Emanuele and Michele; the great fellowship of the crew, a group of friends who had raced together since their school days and who also used to race onboard the Swan 39, previously owned by the Vaccari family. The 1st win, in 1990, as Mr Vaccari told us, was the most exciting and memorable one. Following a second place obtained in 1986, the crew was strongly committed to claiming the desired trophy in the following edition. The 2nd win, in 1992, was a terrific one! The crew was composed of a group of friends who used to sail onboard Il Moro di Venezia, and also some that had just returned from the Barcelona Olympic Games. Among them, Francesco De Angelis, well-known skipper of Luna Rossa happened to be on holiday in Sardinia and stepped onboard as a last-minute guest! The crew were so successful that Eurosia won the award with one day to spare. The 3rd success, in 1996, was a sort of revenge, since at the previous edition Eurosia only managed to achieve 2nd place, on discard, having been just beaten by a new 60 footer.
To be among the first registered yachts in the next Rolex Swan Cup, find the Notice of Race and the entry form CLICKING HERE
Final results, gallery and document in this news The First Classic by Frers Thropy in Porto Cervo
Attachments
Published: Sunday 25 February 2018